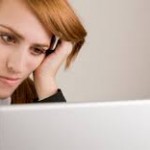 Writing isn't easy. Not the way writers work to perfect their craft.
How many times have I heard: "I should write a book." Or after someone read a book that didn't satisfy them, they blurt out: "Aw, no way. I could write a better story than this."
"It's only when it comes to writing that eBook or blog post that it becomes apparent," says Denise Mooney writing for Copywriters Collective, "that writing to engage, influence, or inspire a group of people is not always an easy thing to do, no matter how great your ideas are."
"Don't get me wrong," she continues. "Writing can be fun, satisfying and rewarding. But easy? Not so much. Remember that the first draft is never that great. Good writing has nothing to do with flowery adjectives. Always rely on verbs to give your writing impact, not adverbs, and certainly not adjectives."
Did I mention verbs, metaphors, and tight writing? Can't repeat them enough. Verbs are the motivation tools in your "toolkit sentence," while metaphors add the insight to help make a point stick — like duct tape in your toolkit. Keeping it tight means reducing the urge to buy every tool imaginable to cram into your toolkit sentence. Those sticky sweet adjectives and clumsy adverbs should only be used sparingly.
A good writer knows that writing tight makes the reader move faster through the story, gives a control of fast and slow pace for an enjoyable read, and marks the author as a name to remember in their future book list.
I'm choosing this example to prove the need for verbs, metaphors, and tight writing: "… a long dark patch of life like a mile of black ice waiting for me up ahead." Junot Diaz, novel author.
A good writer is a researcher, creator, merciless editor, task-master, as well as the person who hands out compliments to him or herself for a job well done, and meeting a deadline. Then that good writer takes the manuscript to an editor who refines the process by suggesting changes in content, structure, spelling, and grammar.
Sitting down and working the keyboard is only part of writing. Coming up with the story's structure, the character's arc, subplots to strengthen the storyline's climactic ending, and of course, memorable character's is a long process.
Do you  often wonder why you got yourself into this all-encompassing world of word creation? Was it some early inkling or obsession to write?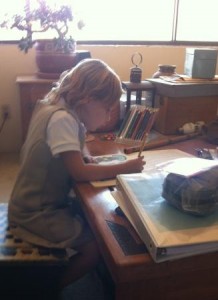 You've survived the creative process, and now own a manuscript. Once completed, it can go off in several directions — do you self-publish to control all the revenue that may come? Do you pursue an agent who will get your book read and possibly picked up by a publisher in the traditional way? Or will it sit in your computer like the thousands of photos you have yet to print out?
You're the writer. You have the ultimate control. And even though you thought it would be easy to write your book, in reality, it isn't over until you hit the Send key.